Gravesend Town Centre Regeneration
What is the Gravesend Town Centre Regeneration Project?
Reef Group are pleased announce their plans to bring forward redevelopment proposals for Gravesend Town Centre Regeneration, in partnership with Gravesham Council.
This exciting town centre regeneration project will bring new life and activity to the centre of Gravesend. New shops and office space will be created across two sites close to the High Street, as well as a new cinema and hotel. The development will also include new and much needed homes for Gravesend, as well as affordable homes, ideal for people looking to live in central Gravesend and who will be able to benefit from this major new investment.
Update
Planning permission for the refurbishment and improvement of the St George's Shopping Centre was approved in December 2017. Since then works have been carried out including new signage, branding and street furniture and shopfront improvement creating a more accessible and user-friendly shopping centre. The improvements ensure a more welcoming and attractive space for shoppers and retailers, increasing footfall and enhancing the vitality of both St George's and the wider town centre.
Reef have been working on their plans with Gravesham Council for the remaining development sites, and will be holding two public consultation events in January to hear and collate feedback from members of the public.
You can read more information about the events here.
An application for Market Square and Horn Yard, formerly known as the 'Eastern Quarter' is expected to be submitted in spring 2020.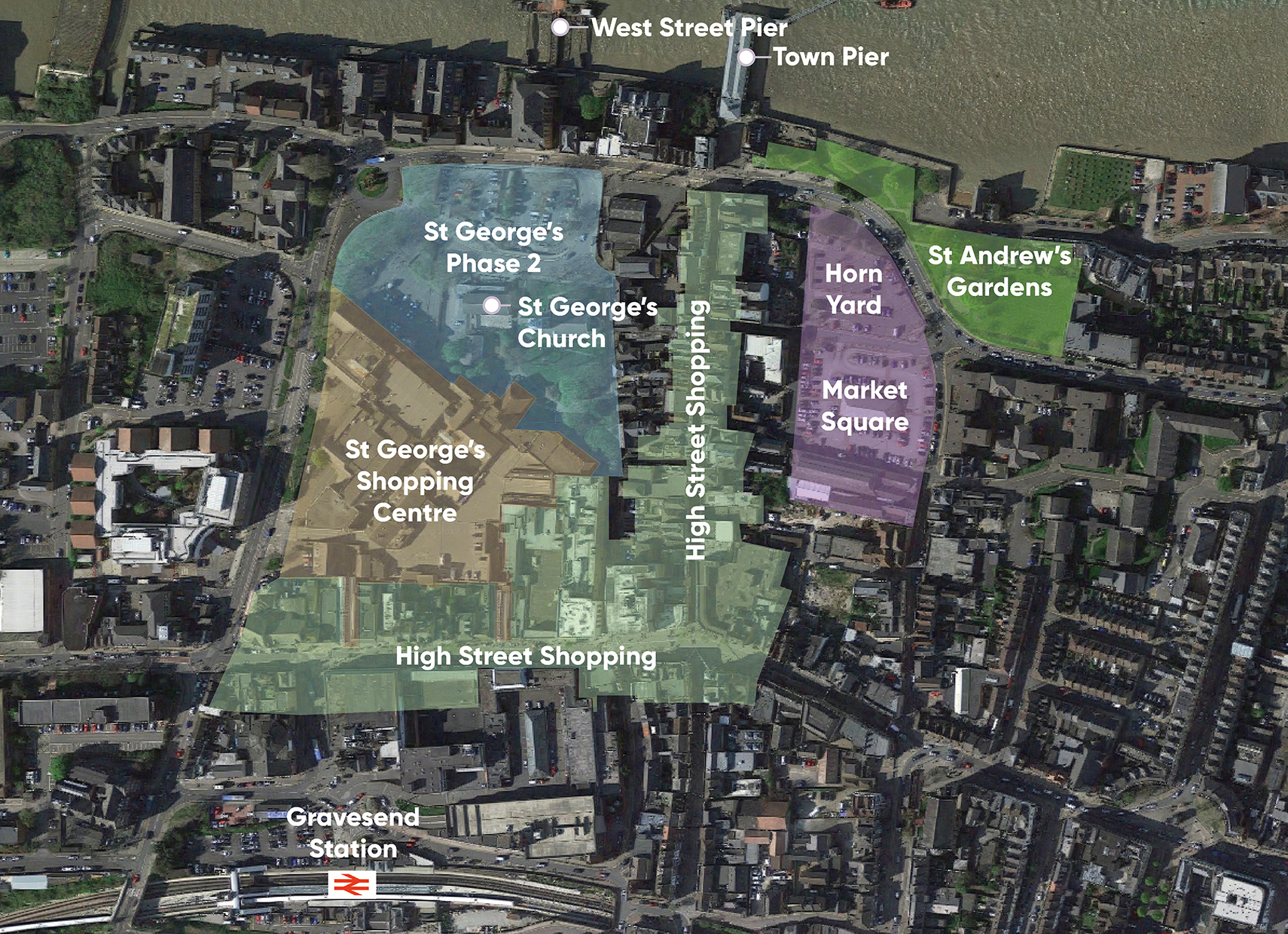 Who are Reef Group?
Reef Group are a property development and investment company that specialise in mixed-use urban regeneration projects. Reef deliver high-quality and innovative development projects and have experience across a variety of sectors including retail, residential, offices, hotels and leisure, as well  as growing sectors such as student housing and care homes.
The Gravesend Town Centre Regeneration Project will deliver: